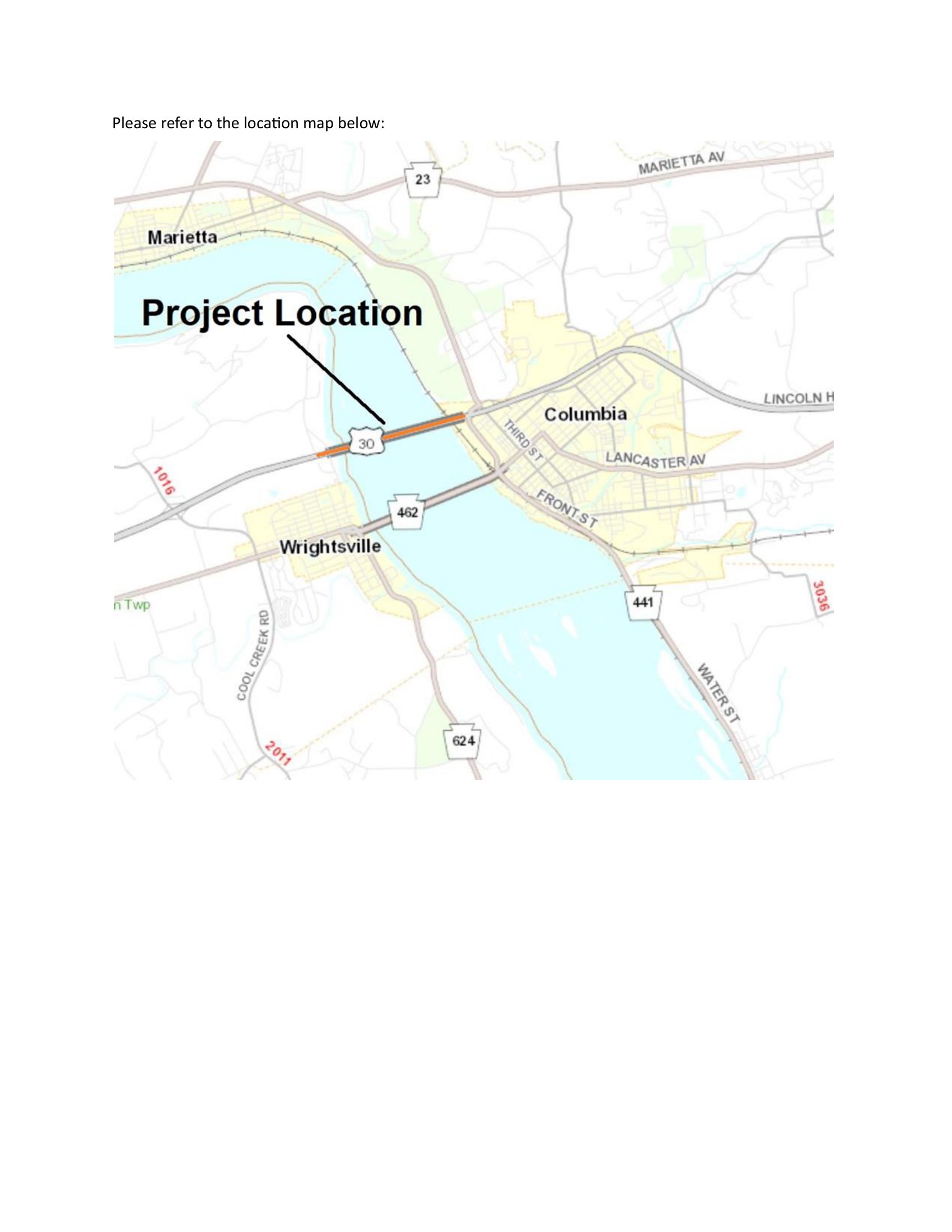 Night work to pave shoulders to begin following the Labor Day weekend
The contractor plans to implement nighttime lane restrictions so the right shoulders of the bridge can be paved in each direction. This work is to prepare to shift both directions of traffic away from the median.
Shoulder paving is expected to take several nights to complete, after which a long-term traffic shift will be in place on the bridge, with two 11-foot lanes maintained in each direction. No traffic shift currently is in place.
Motorists can check conditions on major roadways by visiting www.511PA.com. 511PA, which is free and available 24 hours a day, provides traffic delay warnings, weather forecasts, traffic speed information and access to more than 1,000 traffic cameras.
511PA is also available through a smartphone application for iPhone and Android devices, by calling 5-1-1, or by following regional Twitter alerts.
Subscribe to PennDOT news and traffic alerts in Adams, Cumberland, Dauphin, Franklin, Lancaster, Lebanon, Perry and York counties at PennDOT District 8.
Information about infrastructure in District 8, including completed work and significant projects, is available at District 8 Results. Find PennDOT's planned and active construction projects at PennDOT Projects.
This project includes improvements to the median barrier and other construction activities.